Homemade Almond Milk
Delicious and Simple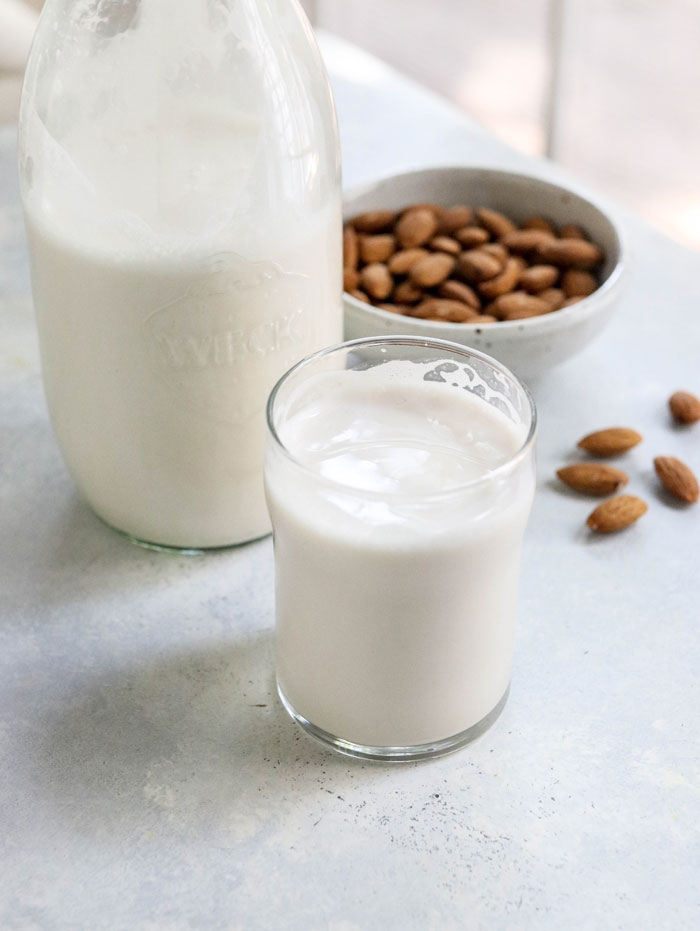 Ingredients
Serves:  6
1 cup of organic almonds

7 cups of filtered water

½ teaspoon of fine pink sea salt

1 tablespoon of date sugar

1 teaspoon of vanilla
Chocolate Milk Option
substitute the vanilla for 2 tablespoons of cocoa powder
Instructions
Place your almonds and 2 cups of water in a medium-sized mixing bowl. Cover the bowl and refrigerate the almonds overnight.

Place your soaked almonds, salt, date sugar, vanilla, and 5 cups of water into a high-speed blender for 2-3 minutes. The mixture should be smooth and creamy; keep the blender going for another minute if needed.

Strain your almond milk using a nut milk bag or a clean dish towel. Lay your clean dish towel over a mixing bowl and pour your almond milk. Grab the corners of the towel, carefully lift them up and begin to squeeze until all of the liquid is extracted. The almond pulp can be saved and added to baked goods.

Transfer your almond milk to a jar or covered bottle and refrigerate until sufficiently chilled. Remember to shake well before drinking and milk will keep for up to 5 days.