Rosemary Mozzarella Flatbread
An Easy, Cheesy, Melty Meal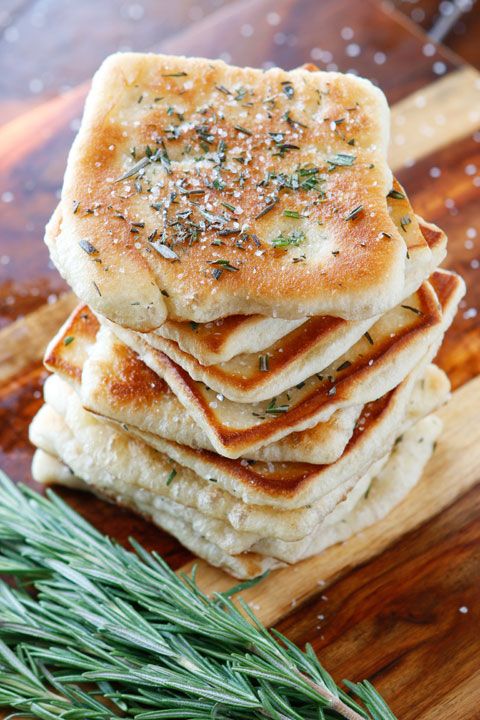 Ingredients
Serves:  6
1 cup organic all-purpose flour

1 tsp organic yeast

½ tbsp organic extra virgin olive oil

¼ tsp organic cane sugar

¼ cup of lukewarm water

¼ tsp pink fine sea salt

4 tbsp of organic rosemary 

1 cup of mozzarella cheese 
Instructions
Add your flour, yeast, and sugar into a large mixing bowl and whisk together until well combined. This will ensure there are no air pockets. Next, add in your water and mix everything together with a spatula until the dough thickens and you must use your hands. Transfer your dough to a clean surface and begin to knead and work the dough with your hands. It will be very sticky and tacky, this is normal. Next, add in small amounts of flour, as you continue to knead, do this until the dough does not stick to your hands anymore.

Grab a medium-sized mixing bowl and add in your olive oil. Place your dough into the bowl and begin to rotate it until the dough is evenly coated. Leave your dough in the bowl, placing a kitchen towel over the top. Place the bowl in a warm place and allow it to rest and rise for at least 1 hour. 

Once your dough has risen, spread it over the top of your baking tray that is lined with parchment paper, do this using your hands or a rolling pin. Remember to flour your hands or the rolling pin so the dough does not stick. Your dough should be nice and thin about 1- ½ inch thick.

Preheat your oven to 400 degrees F as you grate your cheese and sprinkle it over the top of your flattened dough. Next, sprinkle your rosemary evenly over the top of the cheese. Bake for 10-15 minutes or until the top is golden. Allow it to cool for 5 minutes and then slice, serve and enjoy!