Cranberry Granola Date Cookies
A Guilt-Free Treat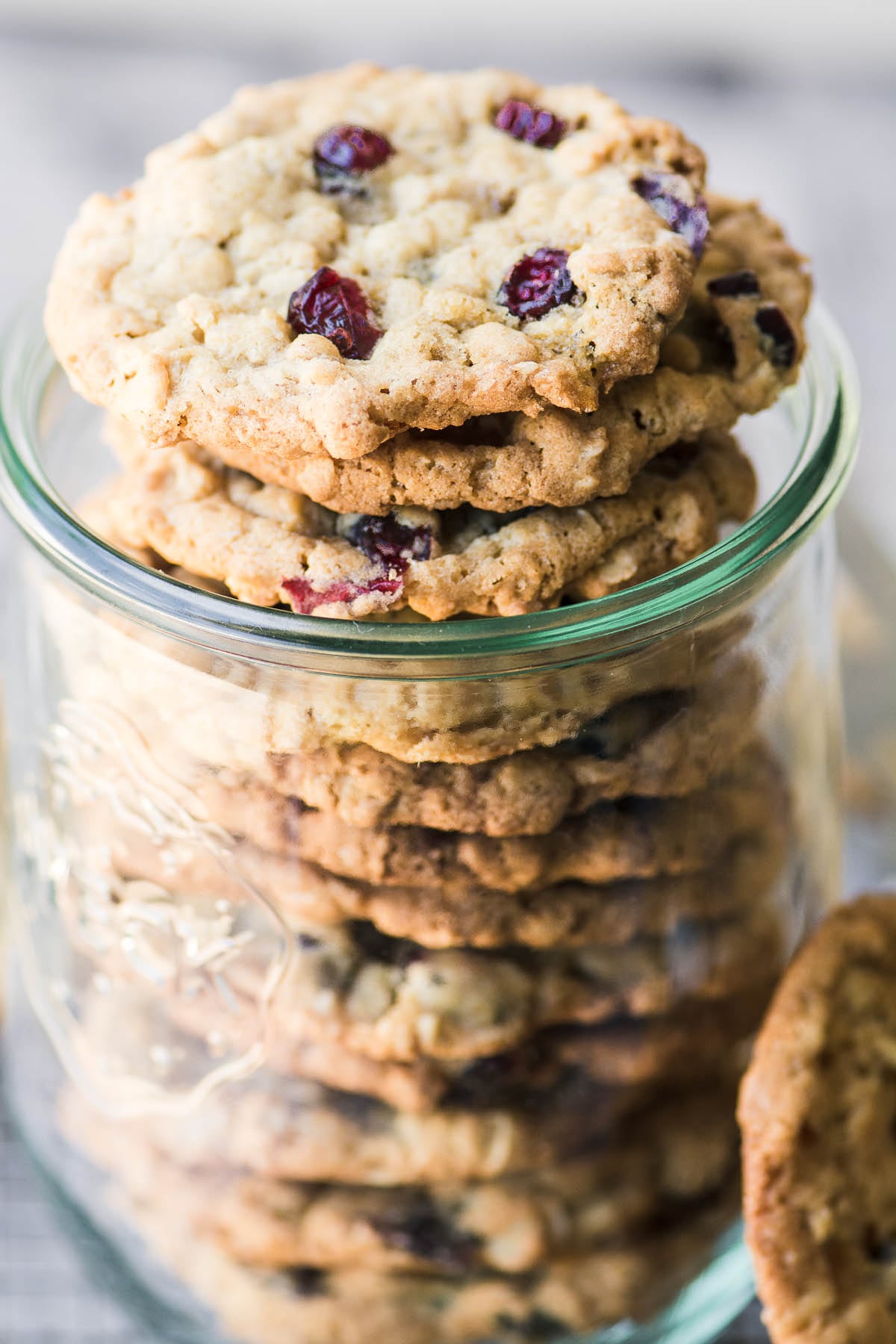 Ingredients
Serves:  6
1  cups organic whole wheat flour

1/4 cups organic date sugar

1 tsp baking powder

½ tsp of organic baking soda

½ tsp organic fine pink sea salt

½ cup of organic coconut oil

1 tsp organic vanilla extract

¼ cup of organic wildflower honey

1 organic free-range egg

¼ cup of applesauce 

½  cup of organic raw granola 

½ cup of organic cranberries
Vegan Substitutions
Chia seed egg: 1 tsp of chia seeds and 2 tsp of water
Instructions
Preheat your oven to 350 degrees F and line two large baking sheets with parchment paper. Add your flour, sugar, baking powder, baking soda, and salt into a small mixing bowl and whisk together until the flour mixture is well sifted. Place aside for later use.

Add your melted coconut oil, honey, applesauce, egg or chia seed egg, and vanilla into a large mixing bowl, stir and mix together with a large spoon until well combined. Add in your flour mixture and stir until just combined. Next, add in your granola and cranberries folding them into your cookie dough until evenly combined. 

Scoop 2 -3 tbsp of your cookie dough onto your prepared baking sheets, making sure to leave about 1 inch between each cookie. Once your cookie dough is placed onto the baking sheet lightly flatten each cookie into shape. 

Bake for 10 – 13 minutes or until the edges are lightly browned. Allow cookies to cool on a plate or cooling rack for 5-8 minutes then enjoy!