Coconut Milk
A Delicious Dairy-Free Alternative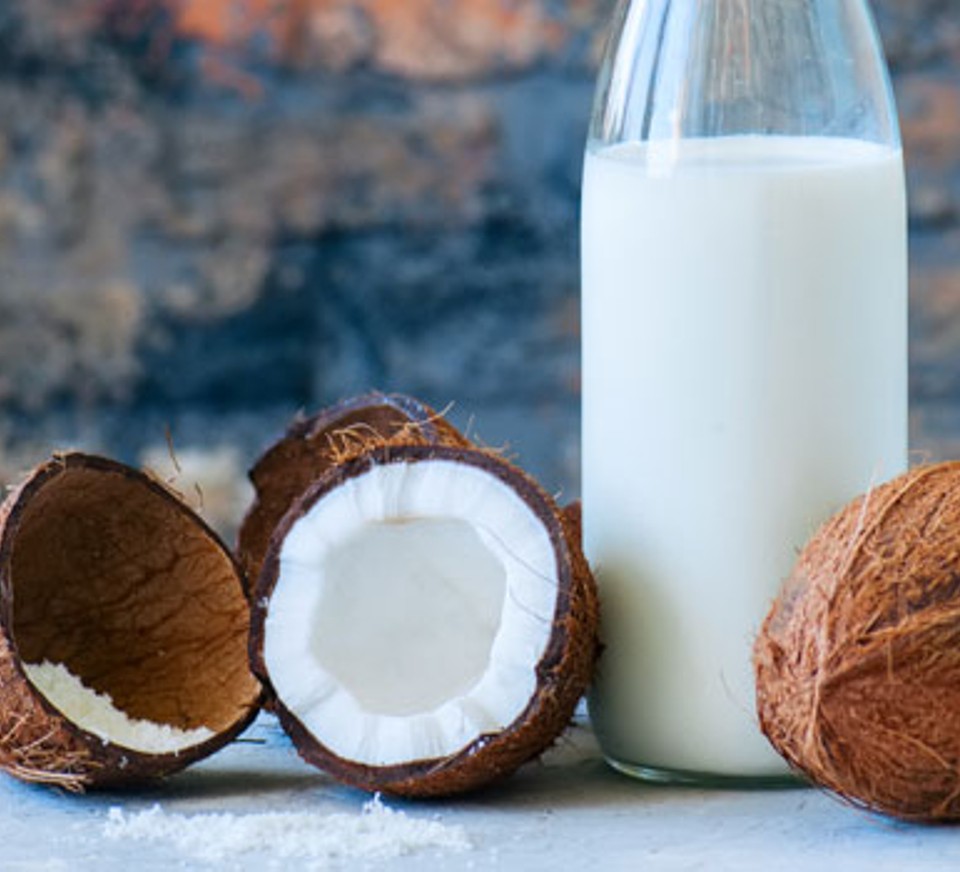 Ingredients
Serves:  6
2 cups organic raw coconut chips

3-4 cups of water

Pinch of organic fine pink sea salt

1 Tablespoon of date sugar 

½ teaspoon of organic vanilla extract
Instructions
Add coconut chips, water, salt, sugar, or maple syrup, and vanilla to a high-speed blender. Blend the mixture for about 2 minutes or until everything seems well combined. 

Taste the mixture to ensure sweetness and taste is to your liking. Add more sugar, maple syrup, vanilla, water, or salt if needed. Add the remaining water if the mixture is too thick.

Pour your mixture over a large pitcher or jar using a nut-milk bag, cheesecloth, or thin towel. Seal your pitcher or jar and refrigerate your milk, it will keep for up to 5 days. Enjoy hot or cold in your favorite beverages!