Garlic Rice and Black Beans
A Flavorful Side Dish Companion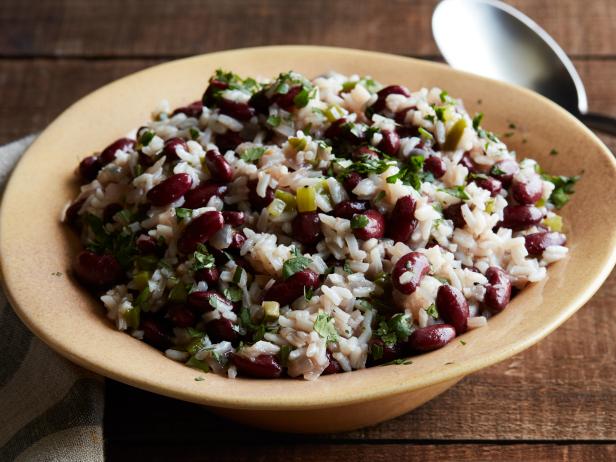 Ingredients
Serves:  6
6 cups basmati rice

1 lb (16 oz) black beans

1tbsp organic extra virgin olive oil

½ tsp organic chili flakes

1 tsp salt and pepper

3 tbsp minced garlic

1 tsp cumin

2 bay leaves

8 cups of water

1tbsp butter 
Vegetarian Substitutions
1 tbsp vegan butter (your choice of brand)
Instructions
Place your black beans into a large dutch oven saucepan, about 4 quarts. Add bay leaves, oil, other seasonings, and your water into the saucepan.

Cover your pot allowing the beans to cook over medium-high heat. Bring to a boil and then reduce heat to a simmer. Set a timer for 1 hour and 15 minutes allowing the beans to cook over low heat and stirring occasionally. 

After your beans have cooked for 50 minutes, turn up your heat to medium and allow your beans to cook for another 25 minutes, this will reduce the cooking liquid into a delicious gravy.

As your beans finish cooking, add water into a second large pot and place it over medium-high heat. Allow the water to come to a boil and stir in your rice, garlic, salt, and butter or vegan butter substitute. Your water will stop boiling when you add in your ingredients, allow it to come back to a boil, and when it does lower your heat to a simmer and allow your rice to cook with the lid on for another 18 – 20 minutes.

Remove your rice from the heat and allow it to sit uncovered for another 6-8 minutes, while you wait, check on your beans giving them one final stir and adding any additional seasonings to taste.  Fluff up your rice,  plate it, pour black beans over the top, and enjoy!