Cinnamon-Sugar Popcorn
A Sweet Movie Night Snack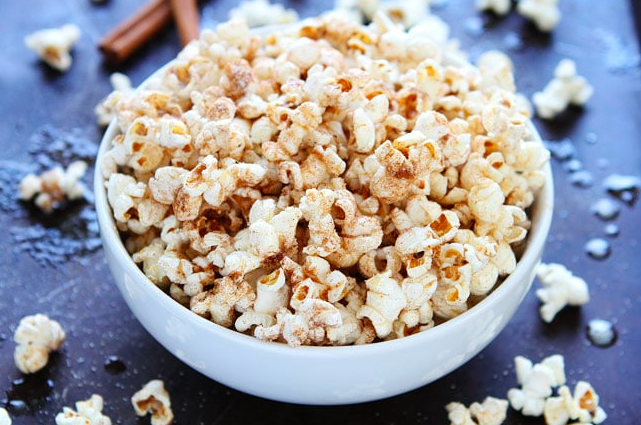 Ingredients
Serves:  6
6 cups organic popcorn kernels

3 tsp organic cane sugar

3 tsp ground cinnamon

½ tsp organic fine pink sea salt

½ tbsp organic vanilla extract

½ cup of butter
Vegan Substitutions
½ cup of vegan butter (your choice of brand)
Instructions
Preheat your oven to 250 degrees F (120 degrees C). Grab a large mixing bowl and begin to pop your kernels using a popcorn air popper. If you do not have a popper, carefully pop your kernels over your stovetop. Once the popcorn has finished popping place it aside for later use.

Melt your butter in a small saucepan over medium-low heat and stir in your sugar, cinnamon, vanilla and salt. Cook the sweet sauce until it has slightly thickened and begins to slightly bubble. Allow the sweet sauce to cool for about a minute and spread your popcorn evenly over an oiled sheet pan. Pour your sweet sauce over the popcorn and toss gently to ensure it is evenly coated. 

Place your sweet popcorn in the oven for 10 minutes and after turning off the heat. Allow your sweet popcorn to sit in the warm oven for another 10-15 minutes. Remove from your oven and let it cool for 10 minutes, then enjoy!